May 25 – June 24, 2007
Opening: Thursday, 24.5.2007, from 7pm
Exhibition from 25.5. to 24.6.2007
Opening hours: Thu/Fr 5-10pm, Sat/Sun 2-6pm
Kunstraum Düsseldorf
Himmelgeister Straße 107E,
Eingang Ulenbergstraße
40200 Düsseldorf
Tel. 0049-(0)211-8924193 oder | or 0049-(0)211-330237
www.duesseldorf.de/kunstraum
Tram: 706, 723
Bus: 827, 835, 836
With friendly support Lampei v.d. Sande GbR, Clearing out
The Berlin artist Thomas Kilpper lived in Düsseldorf from 1979 to 1992.
In 1979, he moved from Nuremberg to the Düsseldorf Academy and joined the Hueppi class. This change was associated with the hope of working in a more open-minded artistic climate. The then current political realities: Nuclear power plants, the WAA, the military coup in Turkey, apartheid… and in particular the increasingly acute possibility and danger of a nuclear war in Europe soon prompted Kilpper to turn increasingly to direct political debate.
For his exhibition "Von der fettecke zur revolution" at the Kunstraum Düsseldorf, the artist created a space-filling installation in which he recalls and fragmentarily traces the development of these years. In doing so, he draws on material that went through his hands for over eight years, when he earned his living by clearing out and moving house.
Now Kilpper has processed, deconstructed, assembled, knocked apart, nailed up again, and then arranged hundreds of old bulky refuse furniture into a methaphoric labyrinth. Here, both sublimated anger against the prevailing conditions and the realization of an aesthetic upheaval are expressed; here, a stuffy, ironic design of social interior architecture articulates itself as anti-IKEA.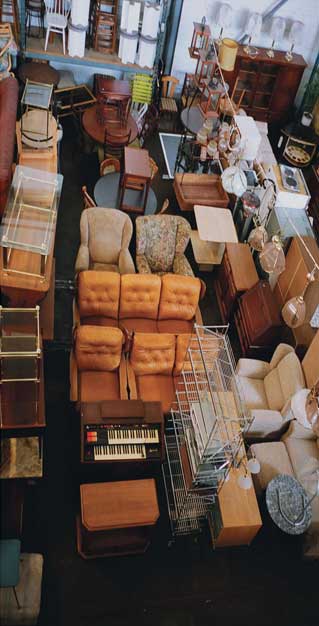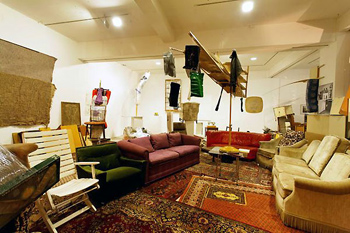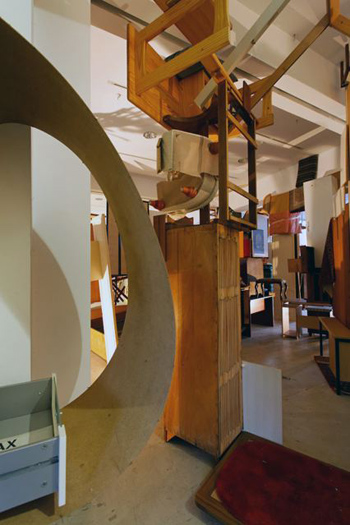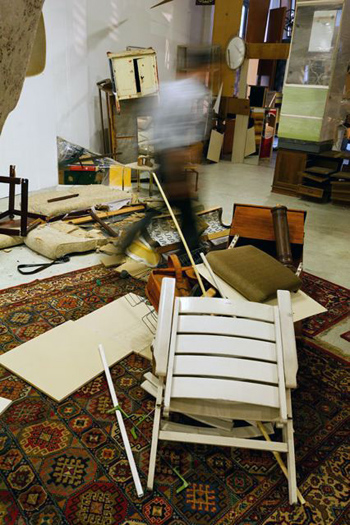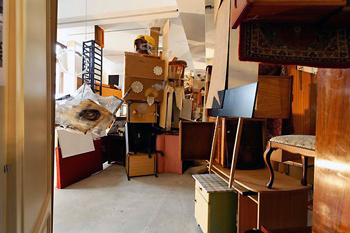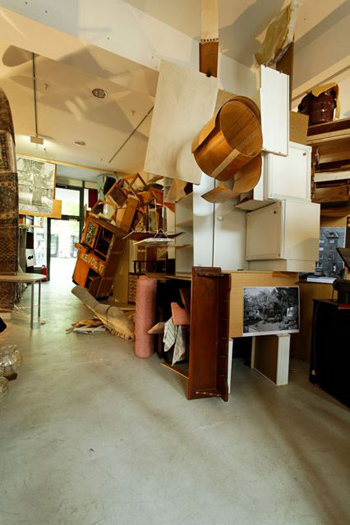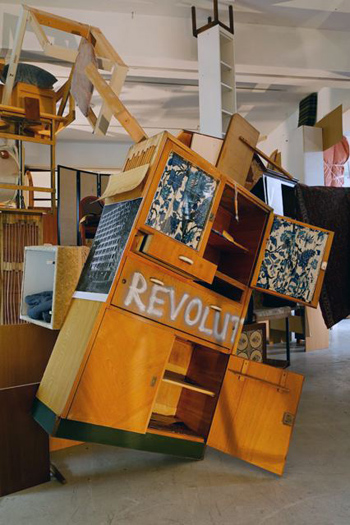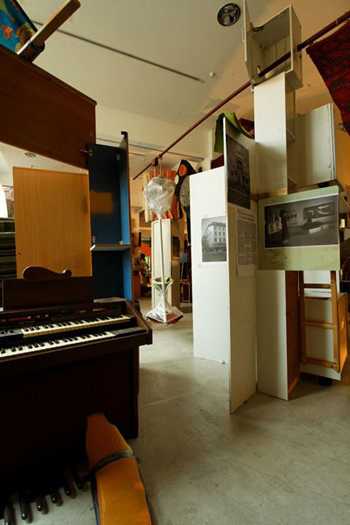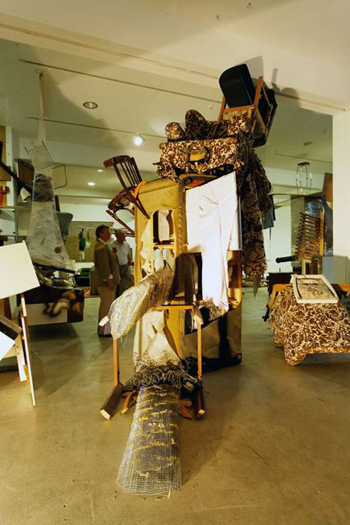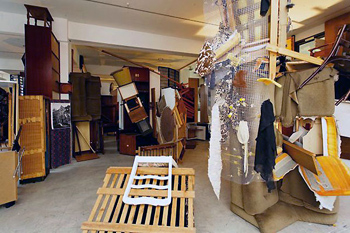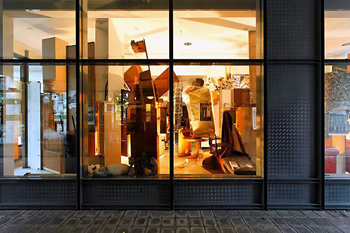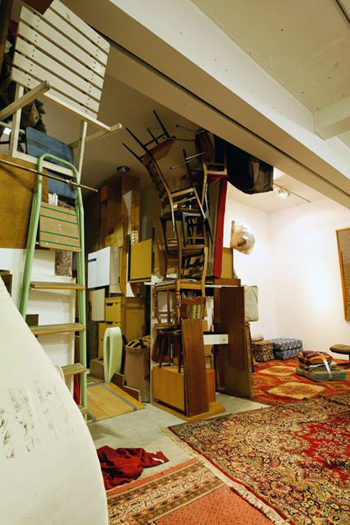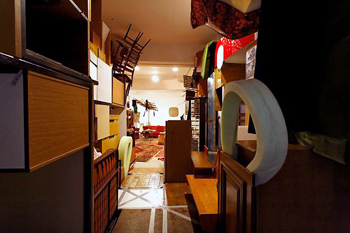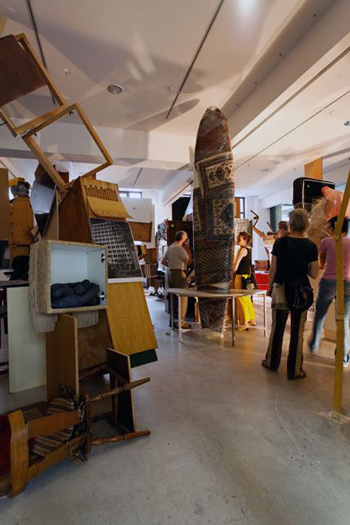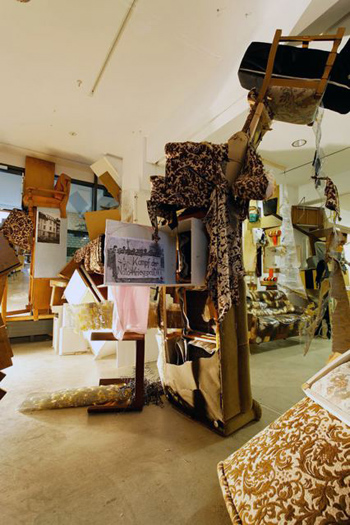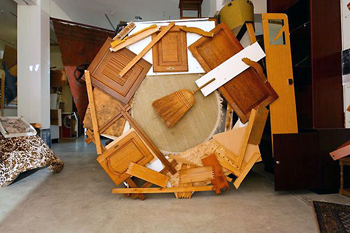 the-debate-couch-corner.013